A plasma cleaner is an excellent system for cleaning plastics, metals, glass and ceramic materials. At SINVACON in Gavere you will find a wide range of systems for surface cleaning with plasma. These systems are available for sale and rental. You can also contact us for various plasma treatments. Read more and discover the benefits of plasma surface cleaning.
The benefits of
surface cleaning

with a plasma cleaner
Plasma surface cleaning is increasingly replacing the traditional ways of cleaning, which use solvents or water-based liquids. This is not surprising, given the many advantages of this technique:
Cleaning with plasma increases efficiency. Inefficient wet-chemical cleaning procedures lead to higher costs and lower yields. In some cases, even prolonged cleaning is only able to remove minimal amounts of organic matter.
 
A plasma cleaner limits damage to the environment. In the future, new guidelines will increasingly limit the use of environmentally unfriendly chemicals (eg trichlorethylene). However, plasma is environmentally friendly and can therefore still be used.
 
Plasma cleaning provides a super clean surface where the organic contaminants are efficiently removed by the plasma. This makes it easier to wet the surface, which leads to better adhesion when gluing or soldering. The shear and tensile strength is also 2 to 10 times higher.
Different
uses of

plasma cleaners
A plasma cleaner has many applications in different sectors. For example, this system is used in the manufacture of electrical components, medical implants and stents and rubber-metal connections. This happens in various sectors and industries, such as the automotive industry, the medical sector and in research and development.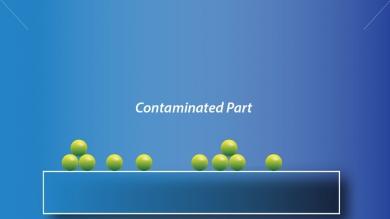 Plasma cleaning operation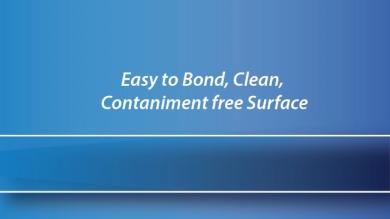 How does
a plasma cleaner

work?
Plasma surface cleaning consists of three parts:
Ultraviolet light. The ultraviolet light in the plasma is very efficient at breaking most organic compounds (such as oil and grease) from the contaminated surface.
 
Oxygen ions. A second cleaning effect is caused by the energy-rich oxygen ions in the plasma. These ions react with the organic impurities to form mainly water (H2O) and carbon dioxide (CO2), which are continuously discharged by the vacuum pump.
 
Plasma cleaning of oxidized material. If the surface is made of oxidized material, such as silver or copper, oxygen is replaced by an inert gas, such as argon or helium. The plasma-activated atoms now create a molecular sandblast that breaks up the organic contaminants. Here too, the contaminants are evaporated and removed during the process via the vacuum pump.
Ask for our
plasma cleaner

systems
SINVACON offers customers in the Netherlands and Belgium a wide range of plasma cleaner systems. Both low-pressure plasma systems and atmospheric systems are possible. We offer different sizes and configurations with different types of controls. This way you will always find the right plasma cleaner for your applications. Contact us for more information or advice via the contact form. You can also reach us by phone on +32(0)478 54 69 68.